June 8th, 2021 |
Dental Blog
|
Comments Off

on 6 Things To Know Before Getting Dental Implants
Whether you've gotten a tooth pulled out because of a health condition or you've chipped a tooth due to an accident, the experience will leave you feeling deflated. Regardless of the cause, a missing tooth can make you self-conscious, which can affect your self-esteem in the professional world and your personal life.
Fortunately, there are various ways to resolve this problem, and one of the options you can consider is getting dental implants. Compared to bridges, dentures, and crown restoration, dental implants are replacement tooth roots, which provide a long-lasting and strong foundation for replacement teeth that'll feel and look more like natural teeth.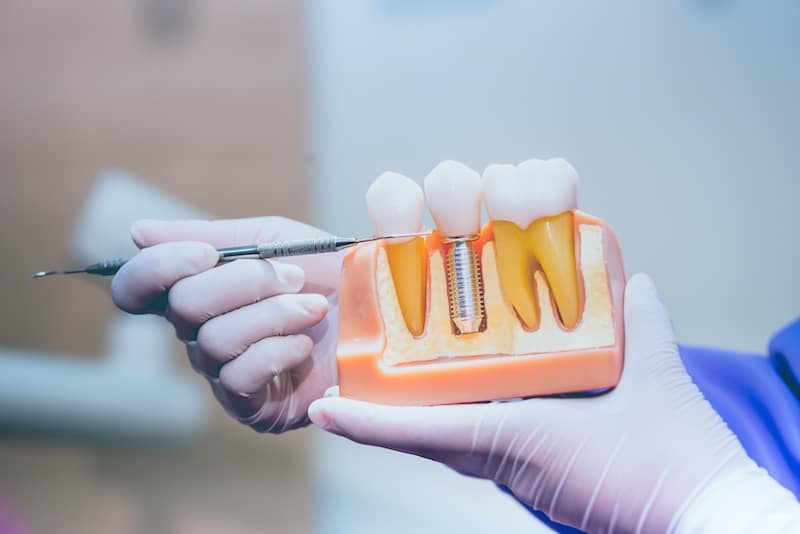 However, before you decide to get dental implants, there are various things you should know, including the following:
Dental Implants Are A Permanent Solution
There are various options for teeth replacement. However, none of them are as durable and long-lasting as dental implants. This is one of the reasons why people opt for dental implants since crowns and bridges can break and may require replacing in the long run. Once dental implants are successfully placed, they'll last for the rest of your life—as long as you provide them with proper care. 
Therefore, if you're looking for a permanent solution, you can never go wrong with choosing dental implants over other dental treatments. Although it tends to be costly, you can be assured that it'll give you the best value for your investment.
There Are Different Type And Size Of Dental Implants
Before you get dental implants, you'll have to consider their types and sizes. This decision is made by discussing your unique case with your dentist to determine which works best for you.
For instance, subperiosteal implants are a different kind of dental implant, but they're rarely used. On the other hand, endosteal implants are implanted into the jawbone and can be fabricated in mini, wide, or standard sizes.
Upfront Cost Of Dental Implants
Even if dental implants are a popular dental treatment, most dental insurance plans don't cover the full cost. In several cases, medical insurance can cover some expenses depending on the reason why you decide to get dental implants.
Although the costs of dental implants may vary depending on the dentist and location, they tend to be expensive. But, compared to other dental treatments, implants are worth the cost because they last longer and don't require special maintenance.
If you want to enjoy savings from dental implants, it's best to shop around and compare the quotes of the various dentists that you prefer.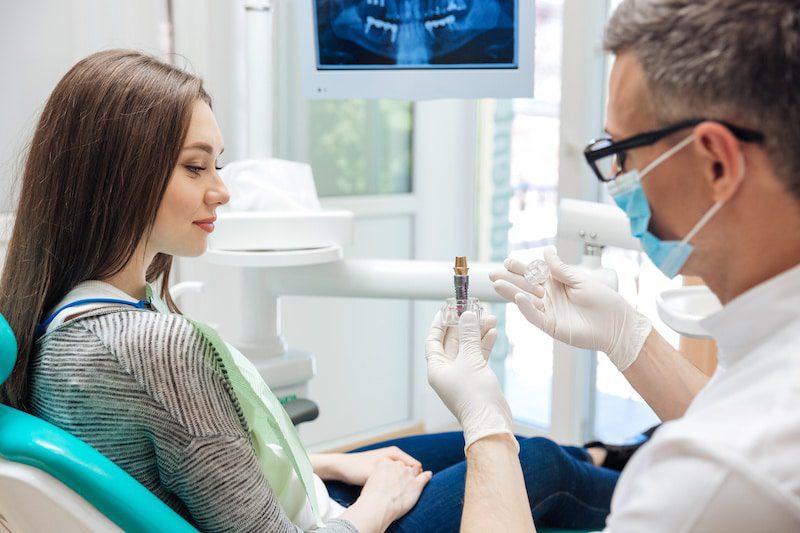 Dental Implants Take Time
Getting dental implants takes time as it requires several steps. First and foremost, your dentist will discuss the available options for you and have X-rays taken of your jaw and mouth. The X-ray results will give the dentist some insights into your gum and jaw health. If your jaw and mouth tissues are healthy, you'll be a candidate for dental implants.
Once the X-rays are done, the dentist will take a dental impression, which is the negative mold of your teeth that will help them make a customized dental implant for your tooth size.
When the impressions are completed, you may proceed to have your tooth extracted. Once healed, you'll proceed to get dental implants. Take the time to talk with your dentist regarding pain levels, how to care for your gums and dental implants, and what to expect during the procedure.
When your implants have healed, your dentist will set another appointment to have an abutment placed. Then, you're prepared to have your crown put on, thus restoring your beautiful smile.
Dental Implants Can Boost Your Health
Dental implants aren't only for replacing the tooth you lost. These can also do a good job of restoring your mouth to a healthy state by keeping your teeth in place.
If there's a gap in your teeth, some of your teeth will shift to fill the gap. This may cause crooked teeth overcrowding, and may result in a loss in your jawbone density and gum disease.  Since dental implants are bound to your jawbone, it preserves your mouth's integrity and stimulates healthy bone formation.
You'll Need To Protect Dental Implants Like Natural Teeth
While dental implants are known for being resistant to gum disease, they're not impervious to bacteria. Lapses in regular dental care or a long period of irregularity in it may cause the spread and growth of gum disease and can compromise your new teeth.
Thankfully, it's easy to care for dental implants. Some oral care resolutions you can start today to achieve a better smile and take care of your implants include brushing regularly, flossing after brushing, and using an antibacterial mouthwash.
Conclusion
It's crucial to consider the above points before you decide to get dental implants. Since implants take time and require a recovery period, these will help you make a well-informed decision whether or not dental implants are the best procedure for your needs. If you want to know more about dental implants, never hesitate to ask your dentist.