Getting dental implants is such a marvelous experience for patients who want to get back their beautiful smile. It is such a nice feeling to see yourself in the mirror sporting those white pearls again. Dental Implants can serve a lot of purpose, they can support a single crown, bridges and even a full denture. This makes them an excellent choice indeed for solving tooth loss.
However, although it is a simple procedure to get the dental im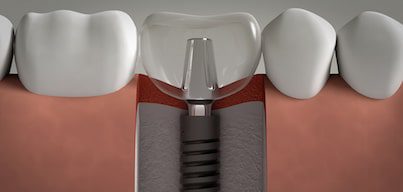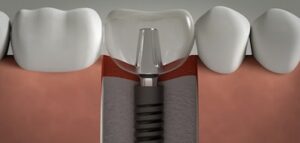 plants patients must face with the aftermath, the pain of the recovery process. Some patients are really scared of getting dental implants because of this, and some others just feel that the healing process is unbearable. It does not matter the reason, they can ruin their implants making the wrong decisions or simple not taking proper care of it.
This is an important matter because patients need to recover perfectly in order to advance to the next phase of the treatment. Keep in mind that to put the weight of crowns and dentures over your implants you need to heal properly. This healing process has a duration of 6 months or so and during that time you have to endure and take care of your dental hygiene. Today I will try my best to give you some tips to make this process a piece of cake.
I can't feel my face
The first thing you should ask your dentist is to get some pain medication. It is an effective method to endure the pain of the recovery process of the dental implants and can help a lot with the swelling too. While on this topic in Los Algodones pharmacies you can find amazing discounts in meds, so next time you are in town consider visiting one to get your meds.
Another alternative to medication is to use ice to soothe the pain. What I recommend is to use a towel because applying the ice directly is just as uncomfortable and painful as it sounds.
Do not move too much, eating well, keeping hygiene
The other thing is to avoid moving too much. The first couple of weeks are better for you to lie in bed. Moving too much can complicate the healing process and ruin your dental implants. Just take things easy and avoid doing exercise. Maybe it is the perfect time for you to binge watch some cool series and movie in the comfort of your bed.
And just as important, remember to eat soft foods. The less you use your teeth and jaw, the better. Putting too much stress can make the implants fall apart and waste the treatment. On the same note, avoiding too much hot and cold also helps to cruise through the healing process smoothly.
Also do not forget to keep your dental hygiene with brushing and rinsing. Make sure you follow all your dentist's instructions and if you have any question or doubts make sure to consult with him or her. It is important that you do not take the recovery process of dental im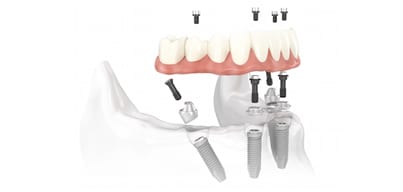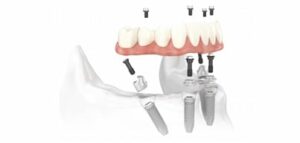 plant lightly, always think about your safety and well-being before doing an activity that can put our implants at risk.
Finally if you want great prices for dental implants search no more and come to Dental Solutions in Los Algodones Mexico. We will take care of you and leave you with the smile of your dreams. To come to Los Algodones it is easier to drive 7 miles southwest from Yuma, Arizona. Then you will arrive to the US-Mexico Border and just by crossing you will be in the hearth of town!