The use of dental floss is a plays an important part in the vital task of cleaning your teeth and gums. I can't stress enough how important it is to clean between your teeth to preserve an overall nice oral health. And many people think that with just brushing their teeth is going to be enough, but the truth is that you will need more than that if you don't want to lose your teeth in the long run.
Studies form the American Dental Association (ADA for short) shows that cleaning between your teeth once a day is mandatory to have healthy gums and teeth and the suggested number of times you should use floss. They state that importance of flossing your teeth is due to the fact that it can help people to prevent gum disease and dental cavities. Besides it helps removing plaque to build up constantly, avoiding calculus and tartar with this simple process.
What Options do I have to Floss?
My best advice will always be to ask your dentist about dental care products, they definitely have the best input and interest for your well-being. Also another thing I recommend is to look for products that have ADA Seal of Approval as they are the safest choice when speaking about any dental care product. In Los Algodones, Mexico you will find these kind of product at very discounted prices!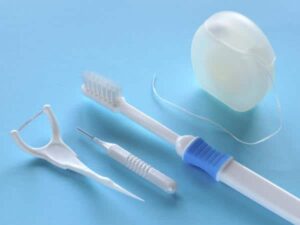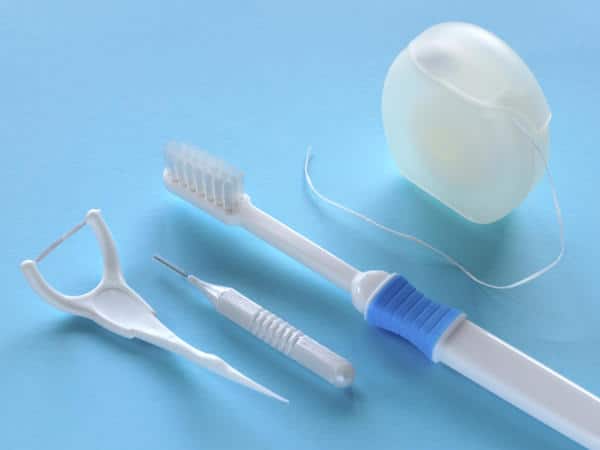 In today's market you can find many options for dental cleaning products, and this includes dental floss too. You can find classic dental floss or other more modern products like the dental pick, a pre threaded floss, tiny brushes, the water flosser and wooden plaque remover. The last one is very cool because they have been made specifically for cleaning between teeth, and their prices are not so bad.
Although as I said before don't hesitate to ask your dentist about how to use them properly, otherwise are risking yourself to injuring your gums while using these products. I recommend choosing one that feels the most comfortable for you and learn to use it properly until you master. I went for the classic dental floss myself and I'm really happy with it.
When to use dental floss?
There is so much we can say about flossing before vs flossing after you are done brushing your teeth. But one thing that is sure is that flossing your teeth is a step that you don't want to miss for anything in the world.
The most important part you don't want to forget is that you just have to do it (JUST DO IT!). If there is something that many dentists agree on is that it doesn't matter when do you floss as long as you clean well between your teeth. You can choose to do it after lunch or before sleeping, just pick a time that is confortable to you.
One pro tip is to never skip brushing! Because brushing your teeth is as important as flossing and rinsing your mouth with some mouth wash too. Another thing that people ask about too is that how much dental floss to use. In regard that, well, with a couple of inches is more than enough, you don't want to waste too much floss.
Take it easy
Another thing to consider is that flossing between your teeth isn't supposed to hurt. So be careful to n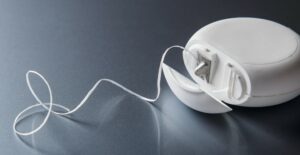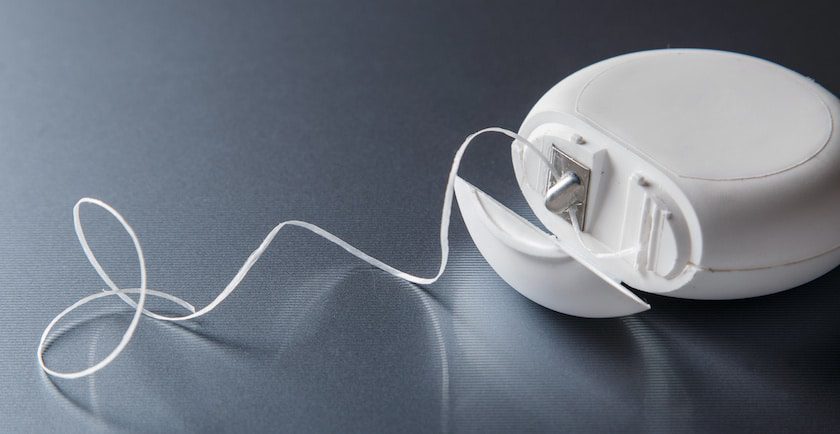 ot overdo it and hurt your gums in the process. And if you notice anything strange, don't doubt to consult with your dentist about it, too much blood when flossing can be a signal that you have gingivitis and you are in time to treat it right away.
It is pretty common at the beginning to suck at flossing but if you keep trying and do ing it eventually you will be a master at it. Besides is not that difficult, is not talking about rocket science here. Just remember to brush your teeth twice a day along with some dental floss and your teeth will be white, shiny, clean and beautiful as pearls. Have a nice day!