June 7th, 2020 |
General
|
Comments Off

on How long do you have to use orthodontics?
Hello guys. Welcome once more to this awesome blog. Today I want to talk a bit about orthodontics. Specifically about how long do you need to use them. It is a question many patients have that I get in the clinic. So I will be more than happy to answer so you can get  braces or invisalign at the clinic.
We are Dental Solutions in Los Algodones Mexico. We have orthodoncists well prepared and experts who can make your braces and retainers function perfectly. Your smile will be reborn and your will have the smile of your dreams. To make an appointment you just need to send us an email or give us a call.
Why use orthodontics?
Orthodontics is a dental treatment where the patient can fix their bite and crooked teeth. The dentists attach little pins on your teeth and a wire that will be tighten so your teeth can be corrected. Every 2 months or so the patient needs to get their braces adjusted so the procedure can work.
It is important to not miss any appointment and practice a good dental hygiene so once the orthodontics are removed , your teeth look white and neat.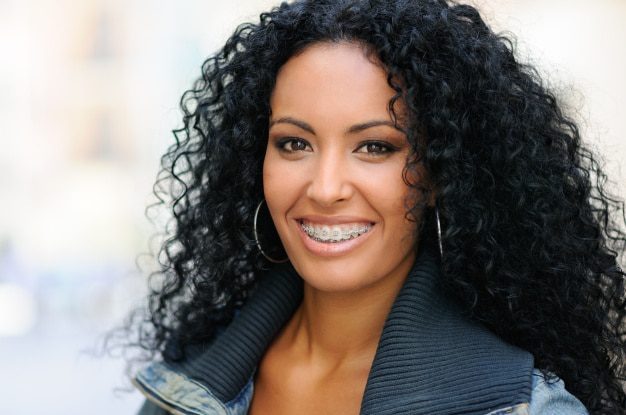 After braces
Once the braces come off then the next step of orthodontics is the retainers. They are simple a mouthguard with wires too. The difference is that they can be detached and you have to wear them until your teeth preserve their new form. It may be uncomfortable at first but it is important to complete the treatment.
Many patients are opting for invisible braces for the whole procedure. They are trans lucid braces that will make you look like you are not wearing anything. They can be a little expensive but they worth if you hate how braces look.