Is a full-service, commercially operated dental laboratory driven by a service-centered philosophy and dedicated to producing the highest quality products .With the growing competition in the dental industry, we periodically update our machine and equipments to maintain a tight contact with our customers and partners.
We have a number of high qualified senior technicians to guide production technology, which enable our products to get a reliable protection.We are committed to deliver high quality products using only CE Certified materials in our laboratory. We guarantee that we use only high quality and proven materials for all steps of the processing.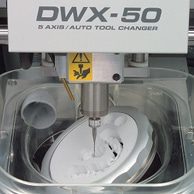 While there are numerous 5 axis dental milling machines available, only the DWX-50 Dental Milling Machine delivers the advanced features the market demands at an attractive price point – all of which is backed by Roland's proven reliability and legendary support.Designed to streamline the production process, the DWX-50 features 5-axis simultaneous machining capability and a 5-station automatic tool changer with tool length sensor for added production convenience. The 5-axis dental milling machine is also equipped with a diagnostic notification system that alerts the operator of system errors and upon job completion, enabling dental laboratories and technicians to carry out the milling process with minimal operator intervention.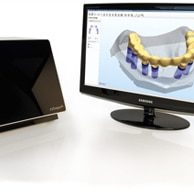 Our laboratory equipped with a 5-axis milling machine and a 3 Shape SCANNER, specialises in work such as crowns,
bridges
, abutments, etc, made fromzirconium or E-MAX porcelain using CAD – CAM technology. As the patient can contact the dental technician, it is possible to adjust prosthetic work, colour choice and the shape of teeth on an on-going basis, allowing facial features and colours to be taken into account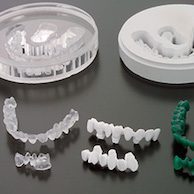 All-ceramic restorations have been known for their durability and esthetics, but not for their economy – until now. Never have all-ceramics been this convenient or affordable. We offer CAD/CAM systems that can help you create all-ceramic restorations, from the initial design to actual milling, in the comfort of your own lab. Whether it is a high-powered sintering oven or advanced milling system, these latest-in-design CAD/CAM systems can help you fashion your all-ceramic restorations in no time.