There are many solutions for missing teeth but no other like dental implants. I could end this article right here but let's review why it is one of the best options available. Many patients seek a permanent solution for their missing teeth or want a better smile. Implants can solve all of these problems and more.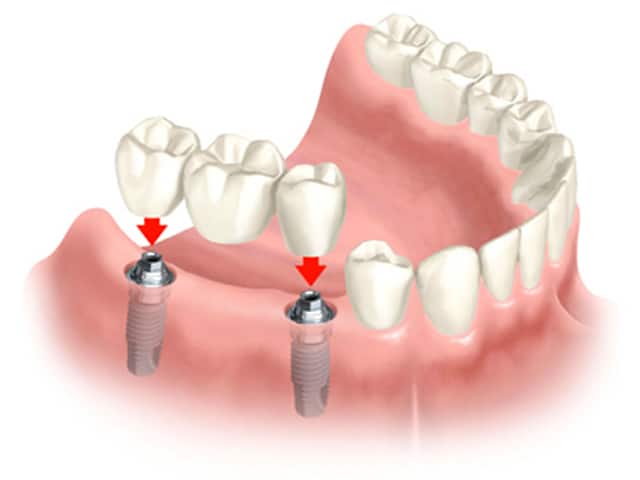 Where to find the best dental implants
Dental implants are a titanium screw that is installed into the patient's jawbone. This implant can support a permanent crown or denture depending on each patient's case. That is right, an immobile new tooth forever. This one of the main reasons why they are so popular. But where you can get them at an affordable price?
You can come to Dental Solutions in Los Algodones Mexico. We have experts and implantologists trained in the United Stated with up to date know how. The best part is that it will cost you 50% less of what you would have spent in the US and Canada. To make an appointment just send us a message filling our contact form or give us a call dialing the number you see above.
Many alternatives
As I said before, implants solve many situations and scenarios. They can replace a single tooth, a bridge and even a denture. One treatment we always suggest for patients who find dentures uncomfortable to go for Allon4. It uses 4 dental implants to support a full denture, it is incredible steady and look and function just like natural teeth.
But it is not the only option available; you can opt for snap on denture too. In this case 2 implants will support a removable denture. It is not permanent like the Allon4 but it offers a more aesthetic solution than regular dentures and works better than them.