Los Algodones Dentists Reviews
Find out what the most important people, our patients, think of our services.
Get a Free Quote and save up to 80% over prices in US and Canada

Dear Dr. Xochipilli.
I can not tell you enough how happy I am with my new smile! For the first time and towards the end of my life I finally can enjoy a nice smile again. In the "Before" picture you can see the terrible-looking teeth I got from another doctor only two years ago.
The second picture is "my great Xochipilli smile" dental work. And the last one is "oh, it feels so good to bite into an apple again". My dental treatment included two root canals, a tooth extraction, and a dental implant. I was definitely one of those nervous patients at first since I was told before that root canals would hurt, but my experience with Dr. Pilli couldn't be better. Now every time I have a dental problem I visit Los Algodones Mexico for a little dental vacation.
With all my best wishes, from S. F. In Canada May 2015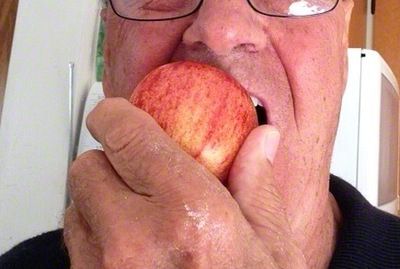 S.F.

My name is Brandi and before my dental treatment, I was wearing dentures for approximately three years.
I am now 38 years old. Those were the worst years of my life.
Dentures did not work well for me. They did not fit comfortably, and I had to use a lot of denture adhesive to help keep them in place, which was several times a day. After much review on my part, and talking with implant specialist Dr. Xochipilli Bojorquez at length, as well as speaking with other people who already had their dental implants for some time, I underwent the All on 4 procedure with her in Los Algodones Mexico.
In the space of about 5 hours I had the 4 implant anchors in place, the teeth were completed and screwed into place. My new teeth look amazing, just like the real ones. In my experience, Dr. Xochipilli'is one of the greatest Mexico dentists, and the best part is that she offers affordable dental care at her dental clinic.
Coming to Los Algodones for quality dental work changed the quality of my life in so many ways. No more self-consciousness, no more worries. I am completely satisfied with my just fitted "All in 4″,
This has changed my dental health as well as my personal confidence immeasurably and given me a terrific new permanent smile.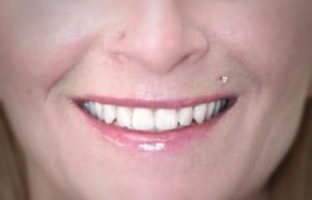 Brandi

The very thought of going to the dentist scares me, but my sister, who already had visited "Molar City" for a bone graft and other dental treatments, convinced me of visiting this dentist in Los Algodones.
My gums and teeth were in terrible shape. Dr. Bojorquez after my first dental appointment was honest and told me that I really only had 3 to 4 teeth that were not too bad, and walked me through the different implant dentistry treatments I could get to replace missing teeth. I was feeling nervous about getting oral surgery to place the implants, but, after a short time, I was fine thanks to the caring team of the dental clinic.
After a few hours, I was leaving the clinic with my new dental implants feeling happy with the results of this dental work. I would suggest everybody who is thinking about doing this to be courageous enough to do it and definitely come for dental work to los algodones mexico for it. You will gain a beautiful smile. Thanks!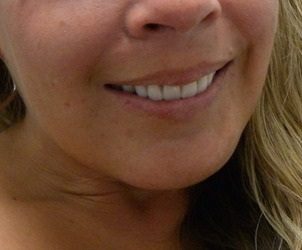 Caro

Here is my story of how it was: I went looking for a Dentist in Los Algodones Mexico because I read online that I could find qualified dentists and affordable dental work, that's when I found Dr. Pilli and her dental group.
I had a really bad tooth problem and it was hurting really bad. So I went to my American dentist to have it fixed here in Mesa, Arizona USA. "HE" looked at my problem tooth, took X-rays, and determined it needed a crown, so he put on a temporary and sent me home, all while I was still complaining about the tooth still hurting.
After 24 hours of bad pain still in my tooth, I got on the INTERNET and started researching Dentists in Los Algodones, Mexico. And long story made short I just happened to find Dr. Xochipilli Bojorquez in 2012.
Remember I said, in the beginning, the American Dentist needed to do exploratory surgery to see what the problem was? FUNNY THOUGHT I HAD: Probably would have yielded more money for him and his dental clinic…. Anyway, after visiting the best Mexico dentist in Los Algodones, that tooth is fixed and after putting a crown on when done, they did this start to finish the same day even making the crown and when I left there a few hours later I was pain-free!!!!!!!!!!
Soooo BINGO, I wanted this dental clinic to do my other much-needed 6 dental implants since they seemed to be very honest and trustworthy with my money. For a lot of years, I only had 7 front bottom teeth and on both sides of the bottom, 
I had no rear teeth at all so when I ate anything I had to eat like a Rabbit i.e. only chewing on the front teeth. And it was way past time to get them done, plus 1 upper right-rear since I've almost died a couple of times chocking down big hunks of UN-CHEWED foods. (Gee I'm too nice of a Guy to die this young I thought).
Then they Scheduled me with a Very Friendly and well-educated Mexican Lady Dentist that Goes by the name of DDS XOCHIPILLI and the rest is history, never had better dental care than this in any of the dental clinics iI visited in my life.
I have had my implants in now for about 3 years And they are the best thing I did. I know I was a big baby having all this done but every time I whimpered or breathed heavy Dr Xochipilli would stop and ask if I was OK, Dr Pilli was like a dream come true.
I will never go to another American dentist as long as I live, and always go back to Los Algodones Mexico to visit Dr Pilli and have updates, teeth cleaned etc and pay out of pocket. So I pay out of pocket going to Los Algodones dentists or I get it FREE going to American Dentist……
Simply put Dr. Pilli is my HERO, the best among the dentists in Los Algodones and America…. 🙂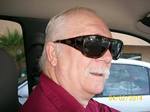 B. Sandel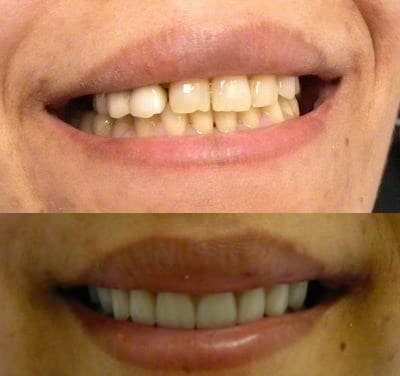 I had a lot of issues with my oral health and desperately needed good dental medicine before I met Los Algodones dentist Xochipilli Bojorquez and her dental group.
When I was younger I had a lot of teeth pulled and I had a few bridges that were deteriorating and needed to be replaced. Those who are in a similar situation know how important a smile is to one's self-confidence. Meeting Dr. Bojorquez and coming up with a plan to renew my smile has changed my life. While I am in the middle of the renewal process, the initial changes have made a huge difference in my smile and my self-confidence. Until now I have got three dental implants and two zirconia crowns.
She is very professional, her staff is wonderful and friendly, and her pricing is hard to beat; one of the best dentists I have met. If you want to save some money, I can assure you that coming to Los Algodones Mexico for dental care is the best option you can make!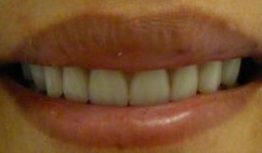 Sadi

I'm from Las Vegas. I had all my teeth extracted by the best dentists in Los Algodones for a cosmetic dentistry procedure and didn't even feel a thing whatsoever. I did have some swelling and but it was totally worth it. I would certainly do it all over because now I can smile again. I have had my temporary teeth for 2 months now and I'm about to return to Los Algodones Mexico in July for my permanent implants. Doctor Xochiplli was very professional and friendly, I can't say enough good things about her and her staff.
They are the best at what they do and it shows,. And the clinic was very clean, they have a dental lab, and the dental group is close to US border. I will be back for more dental care. No wonder why Los Algodones, being a small town attracts so many dental tourists.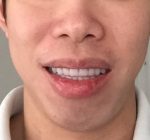 Henry Lao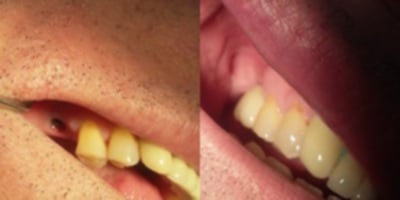 Los Algodones dentist Dr. Xoxhipilli is very caring and extremely professional! And had a great sense of humor! She's been awesome!
I had 3 dental implants at her clinic in Los Algodones Mexico I healed perfectly. Everything was great. I'm planning on getting veneers to finish my restorative dentistry treatment.
She was excellent and competitive for dentures, and I can see that she is great with any dental work. She's quite busy (a good sign), we were referred, she's very responsive to Email for appointments.
I had a great experience visiting the best 
dentist in los algodones
, good dental prices and nice facility. Dr. Pilli took care of all my dental needs.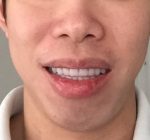 Bob
I drove with my wife from Kelowna, BC (Canada) 3,000 km one way to have an appointment with Xochipilli in Los Algodones.
It was the first visit: we both installed 2 dental implants each and I had a partial denture. One implant was USD 700, my partial $ 480. We also bought some antibiotics and pain killer pills from $10. The best dental prices i have seen. Everything went very well, no infection, gums are curing very fast.
Xochipilli is very experienced and professional, the office is very clean, the personnel so nice, like a family. Definitely the best Los Algodones dentist.
We will go back there in Fall 2015.
We recommend this dental clinic in Los Algodones.
Andrzej & Anetta
Kelowna, BC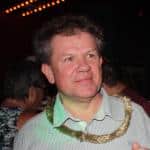 Andrzej
SCHEDULE YOUR APPOINTMENT TODAY!
And get an exclusive discount up to 4% of the total cost