Maintaining good oral health and taking care of your dental needs are important to your overall health. However, most people postpone it due to the high cost of dental procedures.
In Los Algodones, also called Molar City, Mexico, you will find high-quality and affordable dental care so you can keep up with your treatments and preserve your beautiful smile. But, how good is Los Algodones Molar City dental work?
Dental care in Los Algodones Molar City Mexico
It is common for patients to ignore signs and symptoms to save money and wait until they cannot ignore them anymore. This can lead to poor dental health, bad hygiene, gum diseases, infections, and even bone abnormalities.
This is the main reason why taking care of your dental health at the right time and finding solutions that adapt to you is so important.
It is no secret that dental services in countries like the United States and Canada are expensive enough for people to avoid them. However, dental care should be accessible to everyone.
In Los Algodones Mexico, 'Molar City, you can find different dental offices that offer top-notch dental treatments, like Dental Solutions.
And they will cost you only a fraction of what you would pay in those other countries.
Why choose Molar City Mexico for your dental work?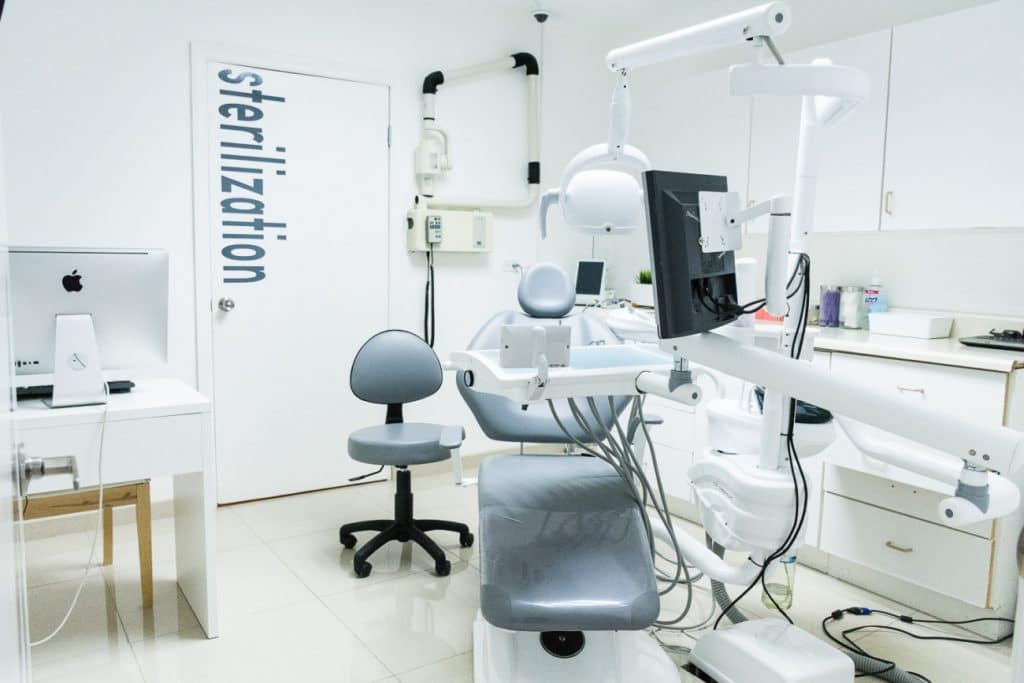 Los Algodones Molar City Mexico is a very special phenomenon in dentistry. The best dentists in the country are located here, and since there are many dental offices in just one place, there is a healthy competition to offer only the best treatments, use top equipment, and offer quality materials at all times.
This same competition promotes constant upgrades, so dental clinics in Molar City Mexico have the ultimate equipment, use the newest and most advanced techniques, and provide modern solutions that aren't available in other places. This is the reason why getting Molar City dental care is such a good idea.
This has become the main feature of the city, and even U.S dentists are coming over to learn and practice new techniques.
Why choose a Los Algodones Dentist?
But how good are Los Algodones dentists? A lot of people fear that the services won't be as good.
The truth is that almost all dentists in Molar City Mexico are trained or studied in U.S colleges, like Harvard, NYU, UCLA, UPenn, and others. You have a guarantee that all dental work and services are of the best possible quality.
For example, Dental Solution's dentist Dr. Xochipilli has U.S training at Harvard School of Dental Medicine, and also studied with world-renowned leaders in the implant industry such as Nobel Biocare in Spain and Korea.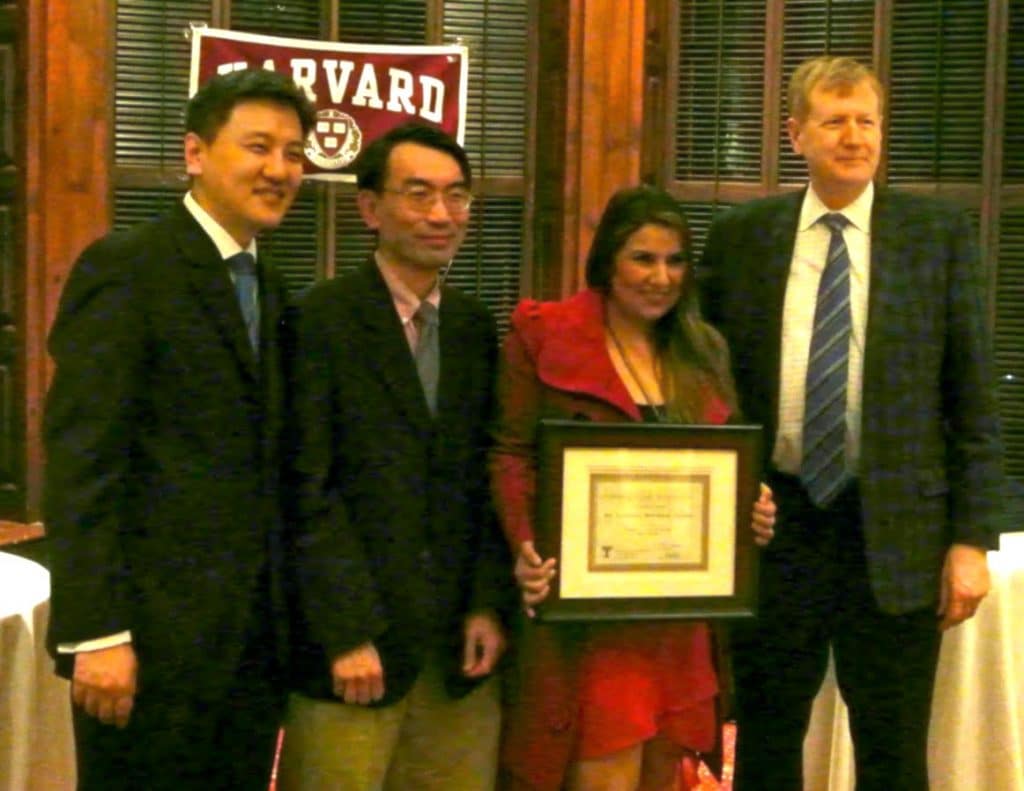 1. Low-cost dental prices
Dental tourists prefer Molar City Mexico because of its affordable dental work. They know that they will get amazing results and save a lot of money.
Los Algodones dentist prices allow you to save up to 70%, which not only represents an economic relief but also makes it possible for patients to get all the treatments they need. You won't have to choose between procedures anymore, and you can restore, replace, and maintain your smile while paying less.
For example, dental implants in the U.S can be around $2.000, but in Los Algodones Mexico, you can find the same treatment for $750 or less.
A root canal procedure can go up to $1.600 in the U.S, but you can get it in Molar City Mexico for $220.
And the All-on-4 can cost between $15.000 and $20.000 in the U.S., but you can get it here for less than $9.000.
You will realize that this discrepancy in prices will be present in all dental procedures, and Los Algodones Molar City will always offer competitive prices.
2. Transparency and easy access to information
Dental offices in Los Algodones Molar City are very transparent and straightforward with pricing. There are no hidden fees or convoluted information.
You can find all prices on their website or call for more information, so you can know exactly how much it will cost.
On our website, you can find detailed information about dental procedures' costs, and if you have questions about it, you can contact us and we will provide all the information you need.
3. Varied dental work is available in one place
Another good reason to come to Los Algodones Mexico is that you have many dental clinics in just one place, which allows you to compare easily which one adapts best to your dental needs and preferences.
Also, there is no need to visit several clinics for different procedures. Any dental office in Molar City offers a varied range of dental treatments, so all the specialists you could need are already there.
If you need major dental work, coming to Molar City Mexico is a great idea because you can do all the procedures in one dental clinic.
What dental treatments are done in Los Algodones, Molar City, Mexico?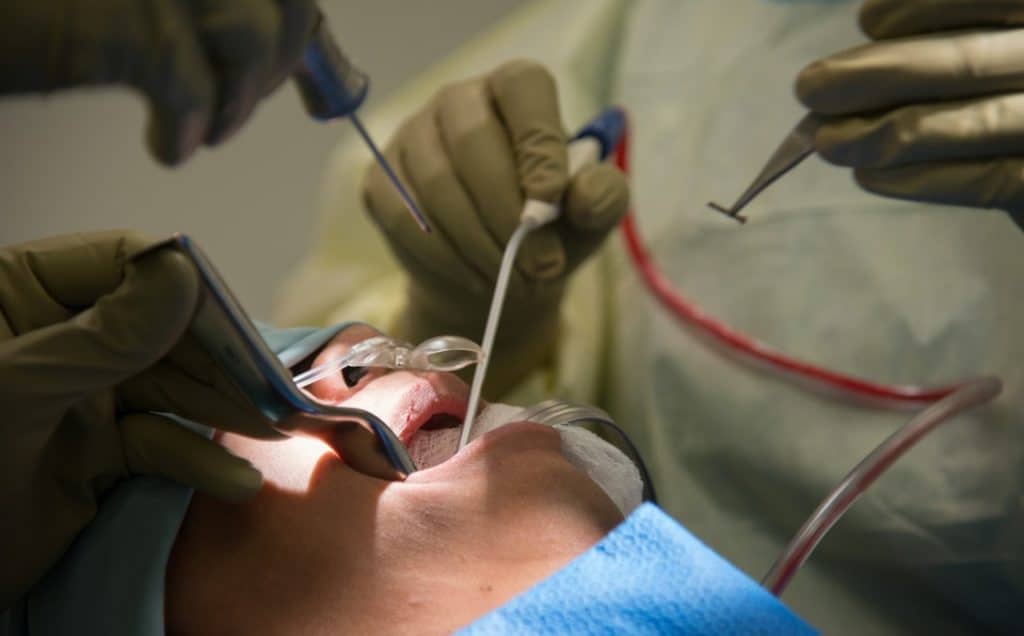 The reason it is called Molar City is that here you can get all types of dental treatments.
Most patients come for expensive dental work, like dental implants, but you can also have something as simple as a cleaning. The most popular dental services are:
Dental Implants
One of the most popular dental services in Molar City is dental implants, especially full mouth restorations like All-on-4 and All-on-6. Dental implants are a great way to restore your smile and have long-lasting solutions. Los Algodones dentist prices for these treatments allow you to save up to 70%.
The procedure requires surgery to place the dental implant, and weeks later once your mouth is completely healed, the dentist will place the final crown, which can be porcelain fused to metal or zirconia.
A procedure for a single dental implant can take around 2 days, but you need to wait a couple of months until your final crown is ready.
A full mouth restoration can take several months since requires invasive surgery and it is necessary to fully heal before placing crowns.
It can take even more time if you need previous treatments like a bone graft. These types of treatments require that you do frequent visits to the dental capital.
In Dental Solutions we have Dr. Xochipilli, an expert on the All-on-4 treatment and recognized as the dentist with more successful treatments in Molar City Mexico.
Dental Crowns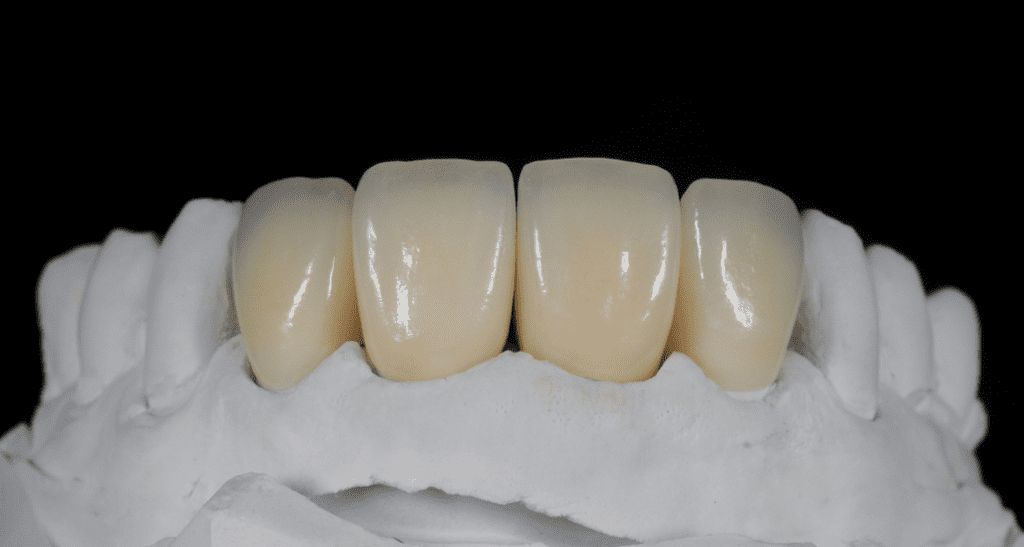 A common dental treatment to restore teeth is using crowns. Dental prices for this procedure in the U.s or Canada are high, but you will find cheap dental work in Molar City Mexico with high-quality results.
It can take up to 5 days to finish the entire treatment.
Root Canals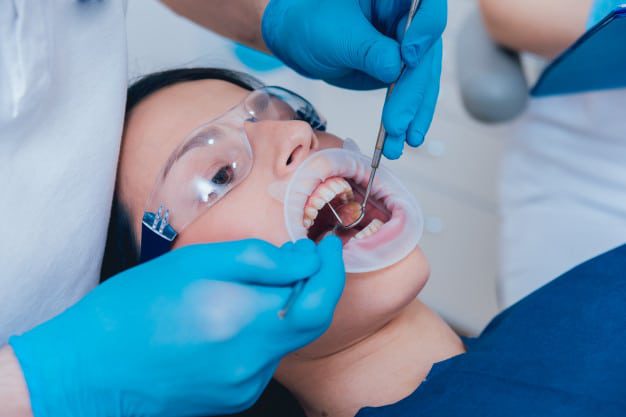 A root canal is a simple treatment that can be done in just 1 day.
Root canals are a common procedure that prevents further damage and tooth decay. It can be done previous to other treatments, and if that is your case, it is possible that you need to stay a bit longer in Molar City Mexico.
Veneers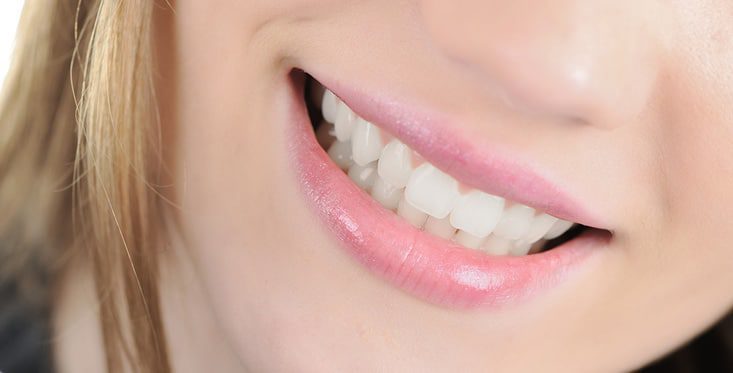 In Molar City Mexico you can also find aesthetic dental treatments like veneers. These are used to restore the appearance of your smile and the procedure is very simple.
On your first visit, the dentist will take an impression, and a couple of days later you will receive your porcelain veneer.
Teeth Whitening

Another popular dental treatment in Los Algodones Molar City is teeth whitening.
This is a quick aesthetic procedure that is done in just 1 day.
Tooth Extraction and Wisdom Tooth Extractions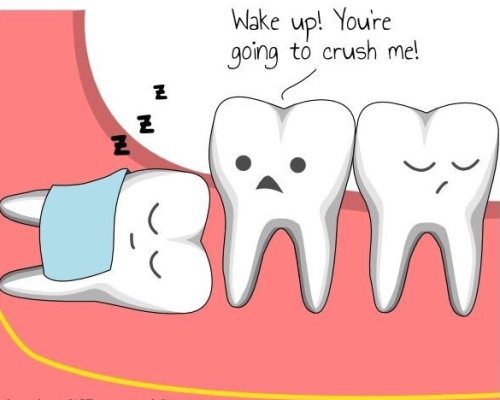 In dental tourism, wisdom tooth extraction is common since this type of surgery is expensive in other countries.
Dentist prices in Los Algodones Mexico are affordable, and you can finish the entire procedure in 1 day.
Tooth extractions are also popular in Molar City Mexico, especially if you are having other treatments like a dental implant or a full mouth restoration.
Dental Bridges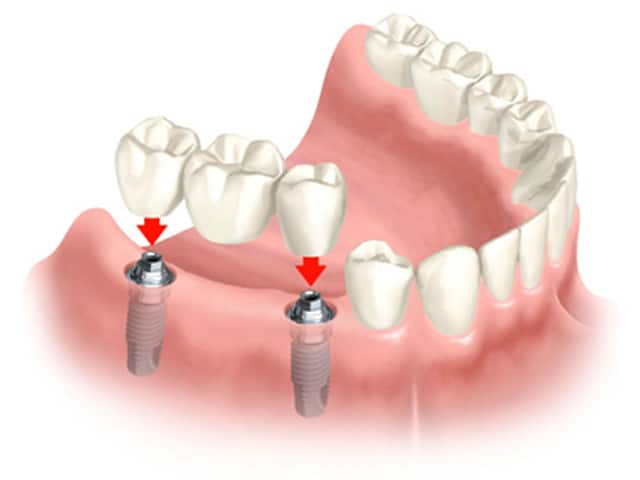 Another way to restore your smile and replace missing teeth is with dental bridges. These are fixed with a dental implant or with two crowns, and depending on this, your treatment can be done in just one week or it can take a couple of months.
Dentures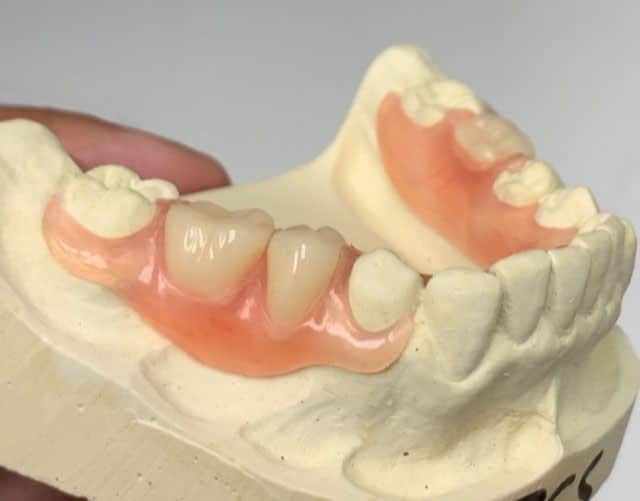 In Molar City Mexico you can get partial and full dentures. These are great to replace missing teeth, and they can be fixed with dental implants or removable.
Your dentist will recommend the best option in your case, and you can decide which material you prefer.
If you are choosing a removable denture, the procedure just takes a couple of days or a week until it is done.
But if you are choosing a fixed denture with a dental implant, then you will need more time to heal before getting your final denture.
Fillings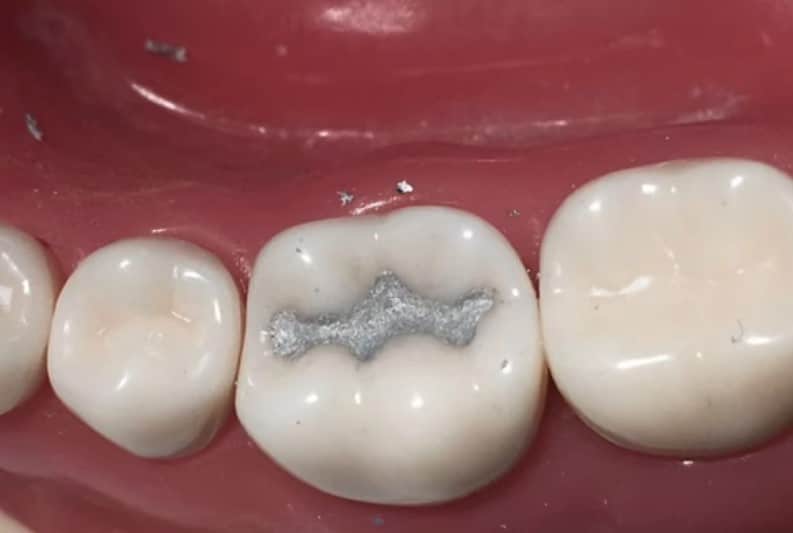 You can come to Molar City Mexico to get fillings. This is a simple and quick procedure that is done in just 1 session, and it can prevent further decay, and restore the look and function of your teeth.
Deep cleaning
An important aspect of dental care is cleaning, and in Molar City Mexico you can get a routinary deep cleaning that maintains your oral health.
This is done in just 1 session.
You can check a full list of all the dental treatments we offer in Los Algodones here.
How to choose the best Los Algodones dentist?
The best Mexico dentists are located in Los Algodones, so there are many options. How to choose the right one for you? There are many important factors that we need to consider:
Credentials and experience
First of all, it is important to know the credentials of the doctor.
As we mentioned, most dentists located in Los Algodones Molar City have high training and come from prestigious schools, however, it is important to have the same discernment that we would have with any other doctor.
Some good signs can be having a U.S or international degree and training, having many years of experience, or even having teaching experience.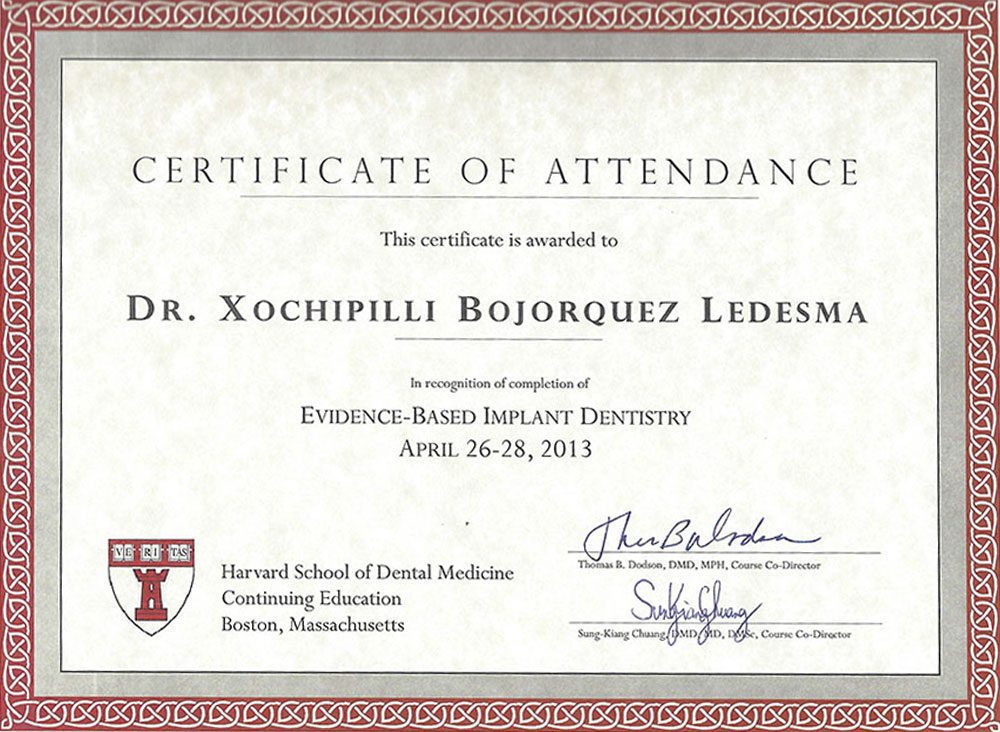 Doctor's specialty
Another important factor is to know what is the dentist's specialty. Are they general dentists, or do they specialize in something specific like dental implants?
This information can help you to decide which Los Algodones dentist will do the best dental work for your situation.
Los Algodones dentist reviews
Lastly, we can check Los Algodones dentist reviews online and patient testimonials.
Medical tourists tend to leave their comments, stories, and experience to help other people take the best decision. This is a great way to find qualified dentists in the dental capital.
How to plan your visit to Los Algodones, Molar City, Mexico?
Traveling to Mexico and planning your visit can be overwhelming at the beginning, especially if this is your first time doing medical tourism. These are some tips to plan your visit to Molar City so you can have the best experience possible.
Do previous research on the place, doctor, and clinic
Before you visit Los Algodones Molar City it is important to make some research. As we mentioned, there are many options, so it is essential to know about which doctors are located here, their specialty, and their experience.
Also, through research we can compare clinics and prices, so we can decide which option adapts to us.
As a general recommendation, it is best to look for dentists instead of clinics. A dental office can rotate its doctors, so it is better to find a good dentist or a clinic that is owned and run by a doctor. This way you can ensure that your experience will be the best.
For example, Dental Solutions is a dental clinic owned by Dr. Xochipilli, where she has reunited a dental group of experts that offer only the best treatments.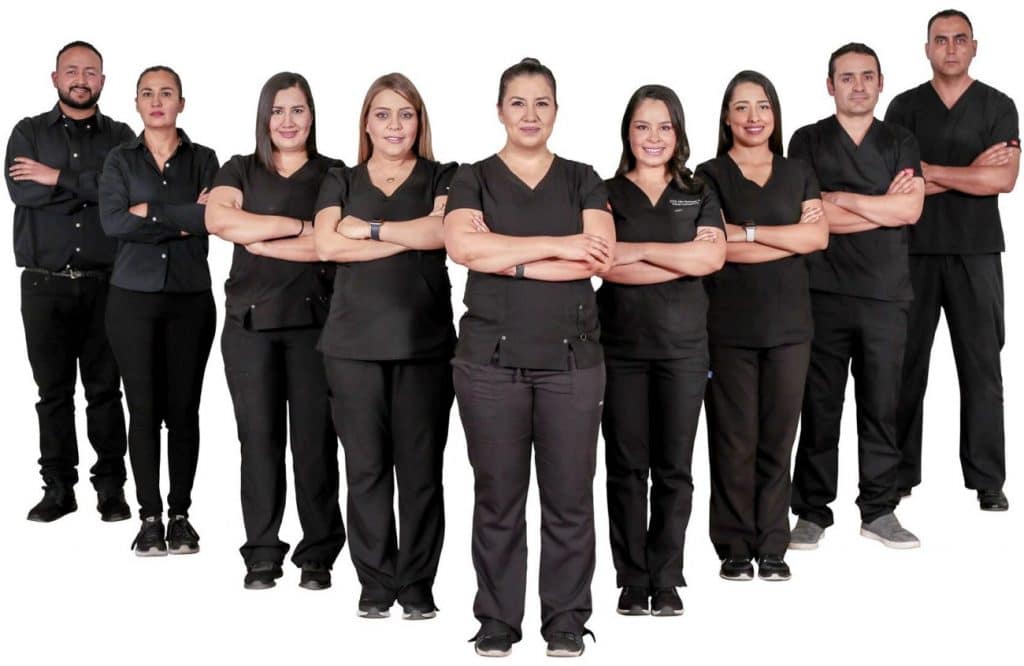 Since Los Algodones Molar City is big in dental tourism, we can find a lot of information, testimonials, stories, and advice online. This is really helpful in the process of taking our decisions and can guide you to the best choice for you.
Know exactly what dental procedures you need
It is important to know what dental treatment you need. If possible, consult with a local dentist about your current dental health and what procedures could be done to improve it.
This information will help you to make proper research and questions to Mexican dentists, and also, you can already calculate how much you will spend on the trip and the treatment.
Getting a local consultation might not be an option for everybody. If that is your case, you can book an appointment with a Molar City dentist, and they will assess your current dental state and guide you through possible procedures and treatments.
Some dental offices in Los Algodones Molar City offer free or discounted first consultations, but keep in mind that the recommended dental treatment can take several days.
This is the reason why knowing beforehand what you need is important, it can save you time and resources, and also you will travel knowing exactly what you need to get done.
Calculate how much money will it take
One of the main advantages of Los Algodones Molar City Mexico dentistry is that we can find prices easily. Before your visit, the best recommendation is to calculate how much you will spend on your dental vacation.
A complete budget should include dentist prices, but also flight tickets or transportation, hotel or Airbnb, food, and any other possible expenses.
You can contact your dental office in Los Algodones and ask for cost information, or research online your options.
In Molar City Mexico everybody is used to medical tourists, so you can find recommendations and guidance about restaurants or hotels easily that will help you make the best decision.
Schedule with enough time
Unless it is a severe emergency, the best advice is to schedule your trip and procedures with time, especially if you need major dental work done that is done on different days.
Once you know what dental treatment you need, the cost, and how much time it takes, you can start making reservations and buying tickets.
Some patients make reservations and schedule their procedures 3 or 6 months in advance to make sure that everything is carefully planned. Remember that some months are busier than others, and Los Algodones Molar City is a small town and a hotspot for medical tourism. This means that there are months when everything is completely booked!
Making reservations with time not only can save you money, since flight tickets and hotel will be cheaper, but also you will have a guarantee that your experience will be the best possible.
Another advantage of planning with enough time is that you can ask your Los Algodones dentist to block time for your dental treatment. They understand that you are coming just for a couple of days and they will accommodate their schedule for it if possible.
Traveling with companions
If you are coming to Molar City Mexico for major dental work that, for example, includes surgery, then it is recommended to travel with friends or family.
They can help you during your recovery, drive you around if needed, get the prescription drugs you will need, and more. You can have a relaxed experience knowing that someone is looking after you post-surgery so you can focus on resting and healing.
If you are traveling on your own to Los Algodones and you will have surgery, then we recommend notifying your dental office so they can call a taxi for you and make arrangements after the procedure.
Doing tourism in Los Algodones, Molar City, Mexico?
It is possible to do some tourism in Los Algodones, Baja California. Keep in mind that Molar City in itself is a small town and it is focused on medical tourism. Here you can enjoy the traditional North Mexican food in many restaurants and walk around to explore the place.
However, you can find many activities and places to visit in near cities on both sides of the border. These cities are 30 minutes far away, like Yuma, Arizona.
All you need to know before visiting Los Algodones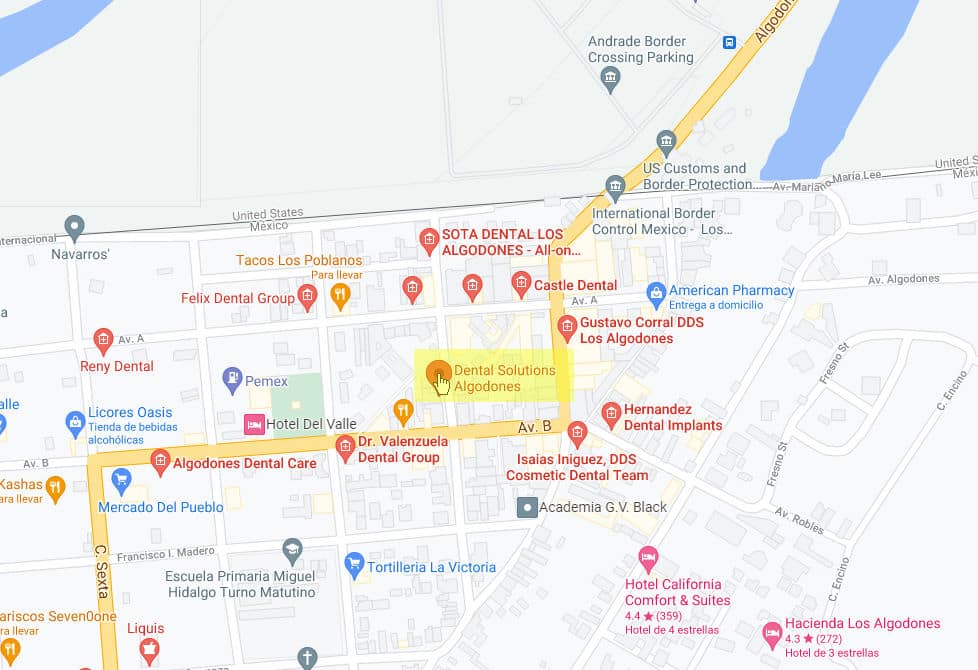 If you are planning your trip, there are some facts that can facilitate your next visit to Los Algodones. These recommendations can improve your experience in Molar City Mexico.
Where exactly is located Los Algodones, Molar City, Mexico?
Los Algodones is a small town in Baja California, which is part of northern Mexico. It is a border city located exactly where Mexico and Arizona meet. The nearest city is Yuma, only 15 minutes away, and there is also San Diego which is 2,5 hours away.
Molar City has the perfect location since patients can park their cars on the U.S side and cross the border walking. It is a faster way to get in, and all dental clinics are within a walking distance. Keep in mind that the border is open from 6:00 am up to 10:00 pm.
Dental Solutions clinic is just a couple of blocks away from the border, so you can come walking and you won't get lost.
When is the best time to visit Los Algodones?
As we mentioned, there are months when Molar City Mexico is full, so making reservations can be difficult during those periods.
Generally, from January to April, Molar City dentists are completely booked, and you will have to wait in line for around 1 hour to cross the border. The rest of the year the schedule is loose, fewer people visit, and you can have a more pleasant experience overall.
This is also important if you are driving since, if you are visiting during these hectic months, you can wait hours in line to cross the border. Crossing to Los Algodones can take less time, but getting back to the U.S can take many hours while they check all papers.
Is Molar City Mexico safe?
Yes! It is a small town, near the border, and most people here are tourists coming from the U.S or Canada, so it is a safe place to visit. However, as with any other touristic location, the best recommendation is to always stay cautious.
Is it better to drive or take a flight to Molar City?
If you live close enough to the border with Mexico, then it can be a good idea to drive to the border. A lot of people that live in Yuma or Phoenix drive to Los Algodones to do medical tourism. However, if you live in different states, it is best to research what option is cheaper for you.
Some patients travel in an RV and park on the U.S side of the border. Others take a flight and then rent a car to move around easily. It depends on what you think is the best option for you.
It is also important to keep in mind what dental treatment will be done since in some situations it is best to have a car around. For example, if you are having surgery or getting dental implants and you travel with a companion, a good idea is to rent a car.
What do you need to travel to Los Algodones, Molar City?
Before your trip, check this list to know if you have everything important:
Passport or any other type of personal documentation, like driver's license or U.S birth certification.
Cash, preferably U.S dollars. Restaurants, hotels, and dental clinics accept and prefer dollars.
A list of your current medication. If it is the first time you visit a Los Algodones dentist, the doctor will ask you to fill out an intake form with all the needed medical information.
Previous X-Rays or CT scan can help your dentist to identify problems and see your current oral health.
The dental office's address or a map of Molar City, so you know exactly where to go.
Medical prescriptions. You can find lower prices on eyeglasses and medication.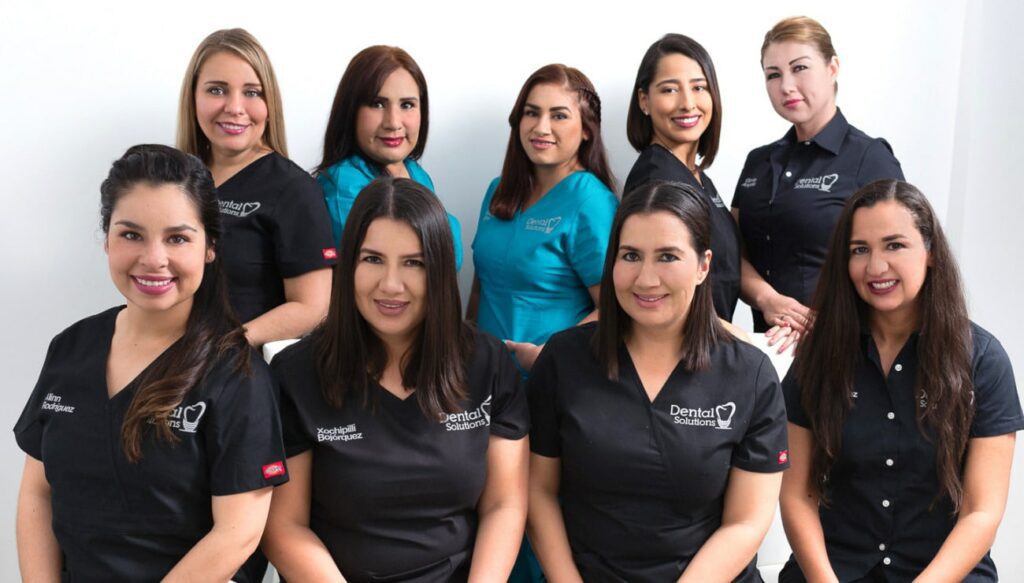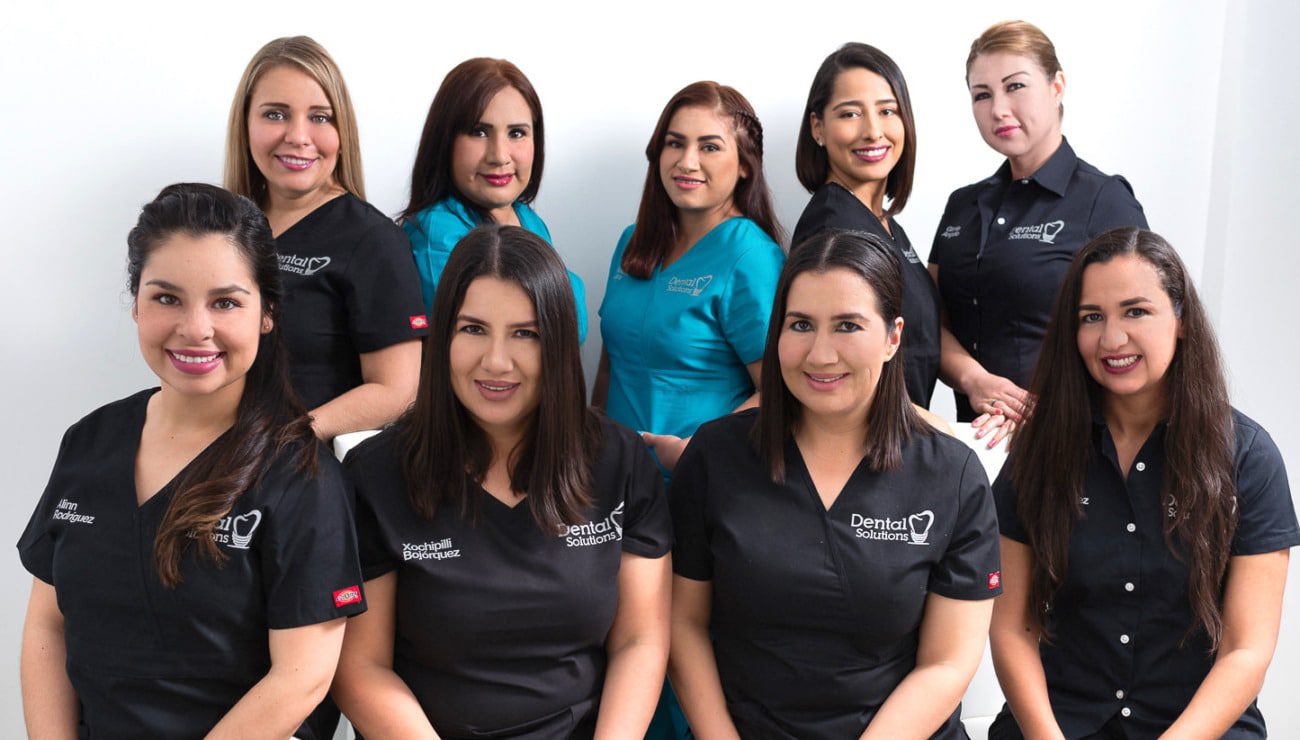 If you're still in doubt, book a quick call with us here and we'll answer all your questions and give you a detailed quote according to your needs.