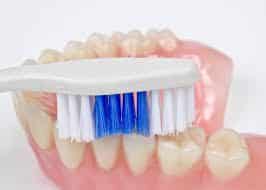 October 5th, 2020 |
General
|
Comments Off

on Cleaning your dentures when you are older
Hello guys, hope you are having a great weekend. Today I have a topic for my favorite readers, the elders. I get so many questions form them and I am always happy today. That is why in today's blog I will share some tips on how to clean your dentures. It is very important to keep up your dental hygiene even if you have no teeth left. Remember dental care also help with your health. So let's start with the most common question about taking care of your denture.
How to clean your dentures
To clean your dentures good you want to brush them like real teeth. You can brush them on or off, it is up to you. I suggest off because it is more comfortable and you can take your time. Use toothpaste to clean them and interdental brush to reach those hard spots. You can rinse them afterwards and you will be good to go. You can apply this routine to any denture and works real nice with porcelain dentures.
Speaking of which you can get them at a really good price at Dental Solutions in Los Algodones Mexico. Not only they have such a good price and finish, they also last a long time. We are proudly one of the best clinic in town so feel free to schedule your appointment by using the contact form.
When to clean them
The best time to clean your dentures is at the end of the day. I would suggest cleaning them at least twice a day. You want them to look nice and presentable no matter the occasion. Remember to use them correctly and not biting into anything hard or they might break. Also make sure they are adjusted nicely before leaving the house or they will fall off in public!