Getting food stuck between your teeth is a situation we all lived for sure. It is so uncomfortable and so uncool. It can have some nasty consequences on your dental health. That is why it is better to solve it and avoid it. Luckily for you there are many things you can do and today I will teach you how. So stay tune, keep reading and comment any other techniques you want to share with us!
Why is so bad to get food stuck between your teeth
Many of you may thing this is not that important. You can just leave there and go to bed without brushing. That it is not that bad at the end. The truth is that the food debris that gets in your teeth rots and the bacteria gets you. It can weaken your teeth, ending in periodontal disease and tooth loss. So it is a matter to take care of as soon as possible.
We strongly suggest visiting a dentist for cleaning. You can find the best prices at Dental Solutions in Los Algodones Mexico. You can save more than 50% in dental treatment for you and your family. To make an appointment fill the contact form in our homepage, it is really easy and quick.
What can you do at home?
Although a dentist is necessary for dental health, there are many things you can do at home. Of course we suggest brushing your teeth at least 2 times a day. However you have to use dental floss. Using it can make or break your smile.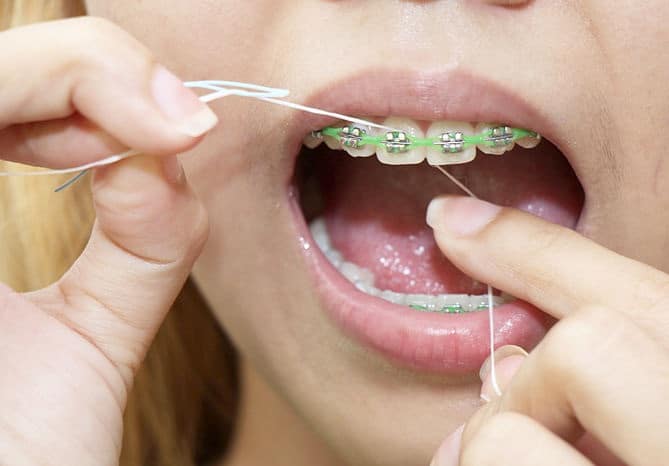 To use it correctly you use a couple of inches and be gentle. You also have to be slow because you can seriously harm your gums in the process. After you are done, rinse with mouthwash and you will be golden. Do not forget to get an appointment with us for your cleaning and see you next time!