Let's discuss a little about dental restorations and cosmetic dentistry. It is one of the most common reasons why patients visit our dentist's office in Los Algodones every year. With the correct cosmetic treatment, you can treat tooth damage and get the smile of your dreams. One of the most popular treatments is the dental crown.
Dental crowns can be used to repair a tooth that has suffered different types of damage, restoring the aesthetics and functionality of a natural tooth
One of the decisions that the patient has to make when deciding on dental crowns is what kind of material is best for them. Some dental practices suggest that porcelain is the best choice, but there are newer materials that offer a more natural look and durable results; it will always depend on the case.
For some patients, the best choice will be to opt for a zirconia crown, a material that is stronger and offers better aesthetic benefits, being better than porcelain fused to metal, ceramic, and metals like gold crowns. Today I want to tell you more about the many advantages of using zirconium crowns to fix a damaged tooth and restore your smile.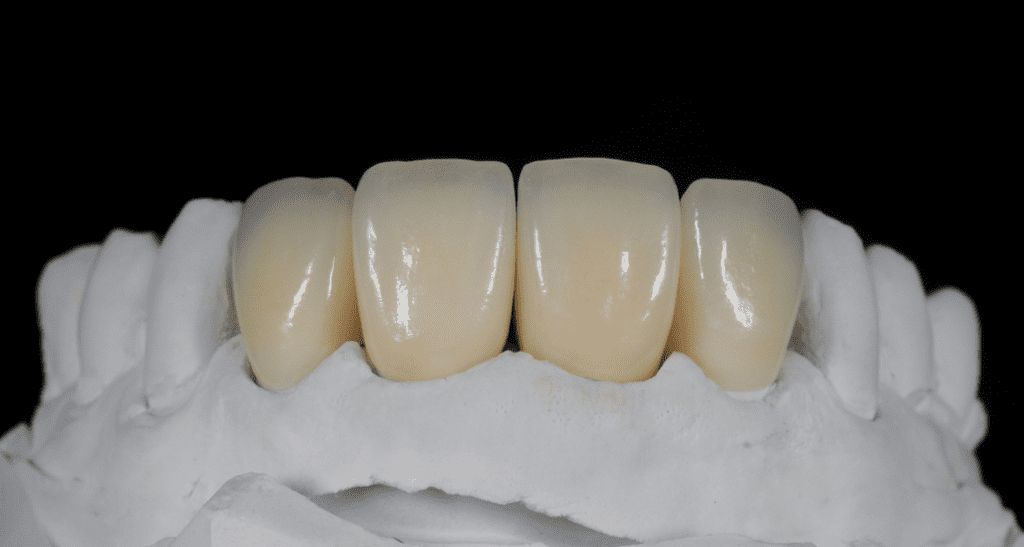 What is a zirconia crown?
Zirconia or zirconium is a metal member of the titanium family. Zirconia is well known for its durability, making it an ideal product to use when making a dental crown. Especially for posterior teeth that require a lot of strength for chewing and grinding food.
In its natural state, this material is a white powder known as zirconium dioxide, and it became really popular for dental purposes because it started to be supplied to dental clinics in the form of a block that can be milled by a computerized cutting machine into the shape of the patient's teeth. After it is fitted, it is cemented in the mouth using a special resin.
Since the whole process can be accomplished in one appointment, it is not a surprise that they gained popularity and are used by many dentists. Now the patient can have a dental crown that can be shaped and fixed in less time than the traditional ones made of ceramic, which may take days to make as they need time in the oven so the dentist has to place a temporary crown until the permanent is ready.
How are Zirconia dental crowns made?
One of the great benefits of crowns made of Zirconia is that its fabrication is much easier than using other materials. At the first appointment, your dentist will take an impression of your teeth, which will be used to make a mold in a lab. This mold is then scanned to have a digital 3D model of your bite.
Specialized software will design the crown, taking into consideration the shape of the surrounding teeth. A grinding machine will make the crown from a block of Zirconia using the design made by the software, and when it's done, the technician at the lab can color the tooth using a special pigment to match with your other teeth.
A zirconia dental crown can be made and placed in one visit to our clinic
This process guarantees that the new crown will fit correctly in the tooth at the moment of its placement. Dentists that use zirconia can achieve long-lasting results that resemble a natural tooth restoring your smile.
Benefits of using zirconia crowns

Dentists recommend using zirconia as a tooth replacement because it offers many benefits. This metal is a biocompatible material, which means that it can stay in the mouth for many years without causing gums to recede or any other oral health issue and it will bond well with your tooth.
Zirconia is also a very durable material and offers superior strength, being strong enough to be used in the restoration of posterior teeth and molars. You can be sure that your new tooth won't break while chewing and will last many years without chipping.
A zirconia crown looks like a natural tooth, is easy to maintain, and doesn't represent any disadvantages to your oral health
Zirconia has a really neat point in its favor because is not a translucent material, unlike materials like ceramic or porcelain, and can be colored to match the rest of your teeth. This means that the patient may like their appearance more than other types of dental crowns.
One of the best qualities of zirconia, as I said before is its, strength. They can last longer than other dental crowns, even double the time of a porcelain crown.
How to maintain your zirconia crown?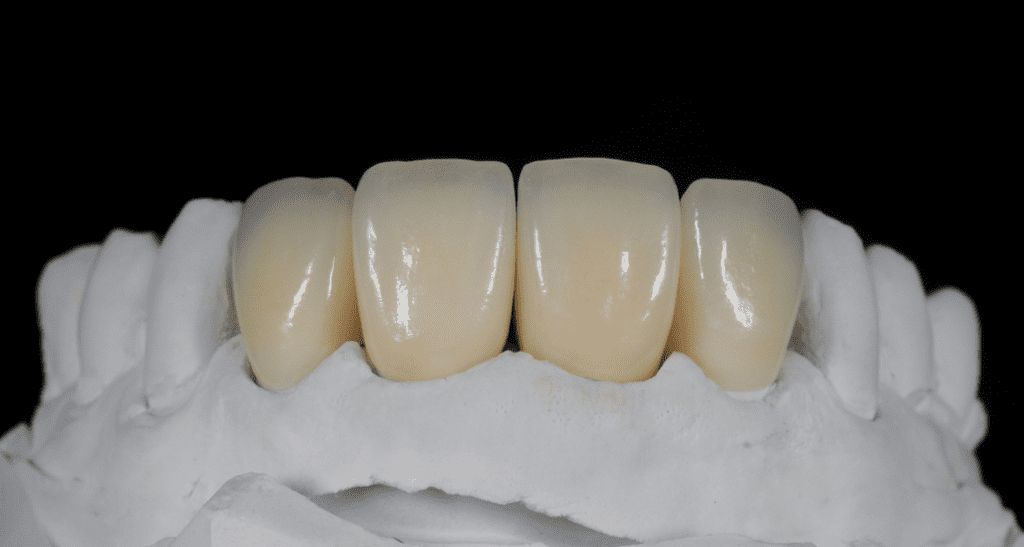 Taking good care of your zirconia crowns is not any harder or more difficult than how you should clean your natural teeth.
Brushing and flossing regularly will be enough to take care of your crowns and smile
Doing this at least twice a day, your smile will look really nice and you will prevent tooth decay and other oral health issues.
Remember to be gentle when brushing because doing it too hard can wear the smalt of your crown and the rest of your teeth. Even if they are really strong it does not mean that they can take everything you throw at them.
If you have any questions about your oral health cleaning routine, our dentists will be happy to assist you. A little tip is that you can find ADA seal of approval dental items at Los Algodones pharmacies at discounted prices.
Zirconia restorations can be an excellent choice for many patients that need a smile restoration. Having a great oral care habit can help you ensure years of happiness, satisfaction, and dental health.
For excellent prices in zirconia crowns, consult our price list to know more about them; you can also send us an email or give us a call to book an appointment with us.