Insurance coverage is an important element when seeking services, especially medical ones. At times, the medical bills get so high that some patients forego seeking medical assistance when they're ill, endangering their lives. Intending to provide medical services to all despite their social status, governments, and companies formulated insurance coverages. With insurance coverage, you'll pay a specified amount of money to an insurance company at regular intervals, whether you're sick or not. However, should any condition under the cover happen, the company will take care of your bills. You won't pay a dime; however, this depends on your plan.
Various health sectors utilize insurance coverage, from dermatology to general services to dentistry. Are you planning on taking dental insurance coverage for yourself and your family? How'll you know the best plan for you with the many insurance plans available under dentistry? This article will help you decide by giving you tips on choosing the best plan. Read on!
Know Your Needs
Different dental insurance coverages offer varying services. Therefore, you need to understand your needs to settle for a plan that'll suit your specific needs. What services do you need from your dentist? Do you have children who'll be under the cover? How often do you need tooth treatments? What's the condition of your teeth?
Answering these questions will help you create a checklist you'll use to vet various plans and insurance companies. Be sure to settle for one that meets all your needs without compromising.
Factor In Costs
Cost is an important factor to consider in your selection process. There are various factors to consider. One, inquire about the premium you'll pay, including the payment intervals. Here, the payment plan depends on the insurance company. Some require monthly payments, and others yearly payments. Visit TodayDental.com or other dental services websites to see some of the payment options available. Your choice should be based on whether you can afford to pay the required premium within the given timeframe. If you can't, seek another.
Plans require different payments based on quality and quantity. The more services you'll get from a given plan, the more money you have to pay for it. Your budget should be your determining factor. If a given plan's payment is beyond your budget, seek another plan within your budget. However, don't compromise the quality for low prices, instead find a balance between the two.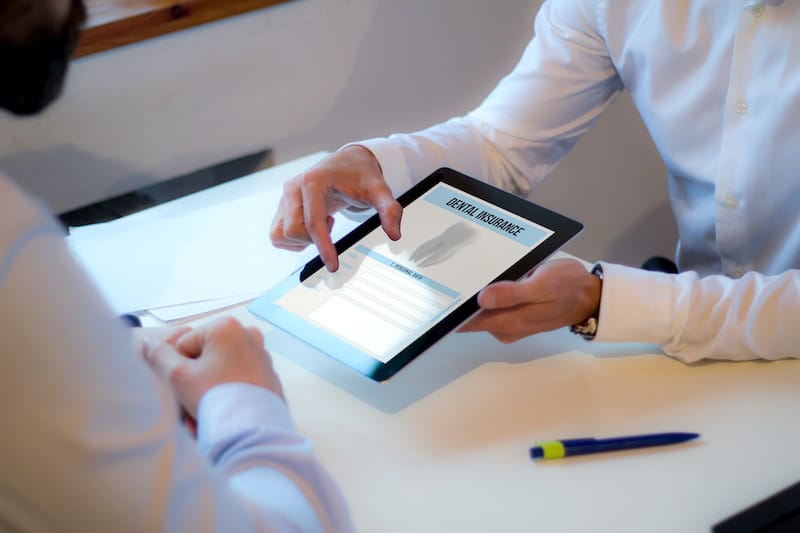 Check The Company's Customer Service
A good plan isn't about the plan itself. It extends to the insurance company offering it since you'll be working together. The company will determine how much of an easy time you'll have processing payments from your cover. Should your plan have an issue, they're the ones to contact.
Be sure to gauge their customer services. How was your communication so far? Are they friendly? Did you feel some type of way about how they talked to you? Do they respond to your issues promptly? Such aspects will determine the working relationship you'll have with them.
It's advisable to settle for an insurance company with good customer service. You don't want to be in a heated argument over payments with an aching tooth.
Inquire About Group Coverage
Besides individual dental insurance coverage, group coverage is also an option. The groups could be related to your company, the military, groups with certain conditions, etc.
In most situations, such insurance plans have perks, such as paying fewer premiums or not paying any money from your pocket because your organization pays on your behalf. However, the terms differ from one insurance company to another. Hence, you need to make inquiries prior to signing up for individual coverage.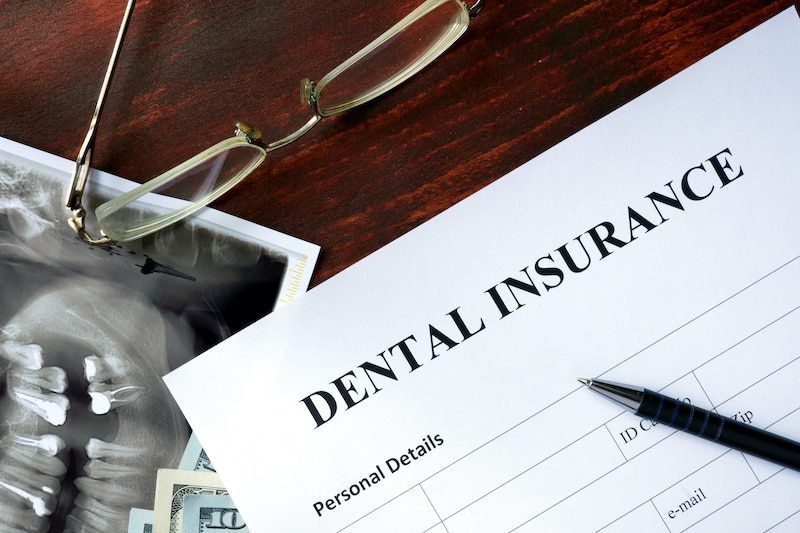 Consider Location
The location should be a factor to consider since you don't want to travel for several hours to undergo a tooth removal procedure. It'll be a waste of your time and resources.
Therefore, consider choosing the best available plan that suits your needs, and your nearby hospital that accepts the plan. Ask various insurance companies that offer your desired plan of the hospitals accepting the said plan. From the list, choose the facility closest to you as much as possible.
Inquire About Limitations
As with any other insurance coverage plan, there's a limit to the services you can get. In most cases, not all hospitals accept all dental insurance coverages. Therefore, inquire about the hospitals that accept your insurance coverage and plan. Are you comfortable with the list of hospitals the insurance company has provided? Is your preferred hospital on the list? If it isn't, consider choosing a plan accepted by the hospital or compromise and seek services from any on the list.
Besides hospitals, there are also limitations on the dental services you can receive. Some plans will only cover dental treatments and not cosmetic dentistry. Therefore, should you decide to get braces, the insurance provider won't cover the costs and you'll pay out of your pocket.
There's something known as a price cap or limit with dental insurance coverage. It's the maximum amount an insurance cover will pay for your dental services. Should your chosen dental insurance plan have a limit of USD$700 and your treatment costs USD$800, you'll have to pay the extra money. Some insurance companies will have this cap yearly rather than per treatment session.
On limitations, choose a dental insurance plan that'll sufficiently cover all your needs. Inquiring about the limitations will prepare you psychologically and financially as you seek dental services to prevent hiccups in the long run.
Check Reviews
As previously stated, choosing an insurance plan extends to the insurance company offering the service. You'll only enjoy your preferred dental insurance plan if you work with the best insurance company. Therefore, check the reviews of several companies offering your desired dental plan.
Consider checking their website's review section because clients tend to leave comments about the services they got. Be on the lookout for negative reviews. You want to work with a practice known for its good services since you'll most likely get the same quality services, allowing you to enjoy your insurance plan.
Conclusion
Dental insurance coverage is key in ensuring you worry less about the bills you'll pay for a given procedure. It gives you a sense of peace, allowing you to focus on getting better and going back to your healthy self. However, you'll only enjoy this peace if you have the best insurance plan. This article has discussed how you can ensure you choose the best plan. Consider adopting these strategies, and your dental health will thank you for it.